When we do injection molding, in order to save costs, usually using several different materials, different types of small products to do the same set of molds inside. In most cases, the number of products produced by each mold and the usage of each type of product matches each other, and when the quantity used by the product material does not match, the quantity produced by the product needs to be adjusted.
When we take different materials to do the products in the same mold, due to different materials, it can only produce a type of product with the same material at a time, while other materials of the products are not allowed to produce at the same time.
The structure of the switching runner we utilized is mainly used to solve the above two applications, and the biggest advantage of using the switching runner mold is to reduce costs, mainly for small molds.
Design specifications:
The switching runner is shown in figure 1, directly below the sprue, a circular insert is designed that can be rotated.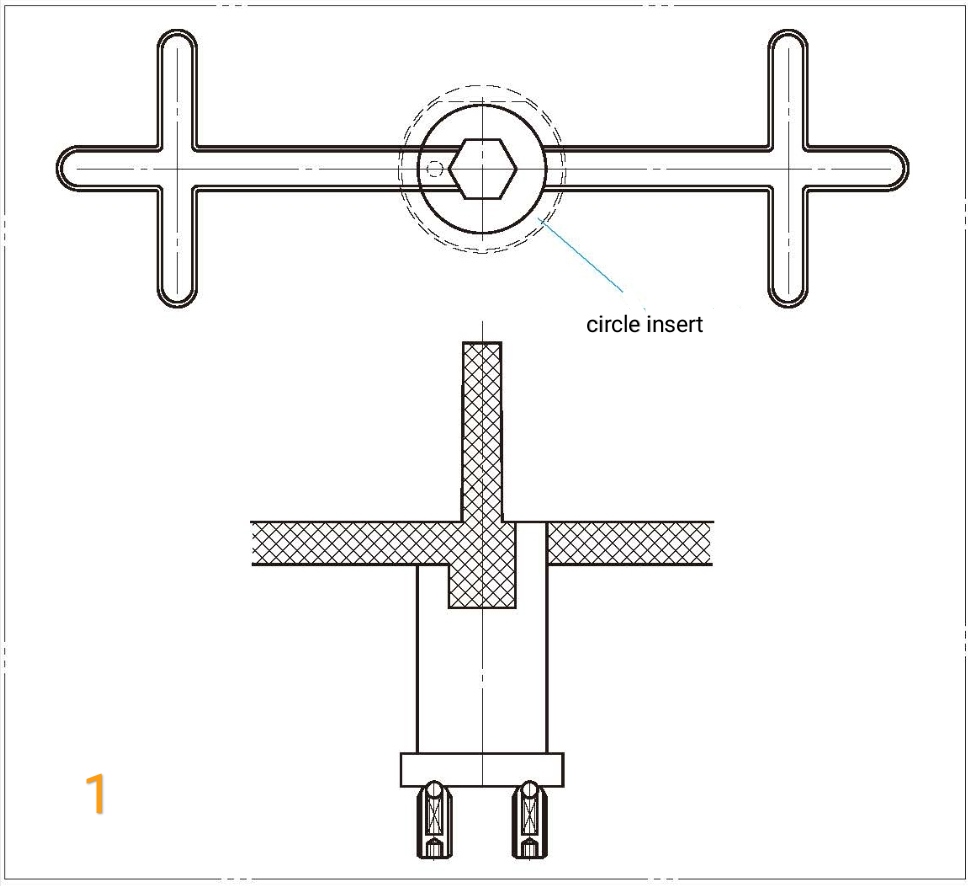 Open a one-way sprue on the insert to ensure that the sprue of the other impression is automatically closed when the product is produced.
The bottom of the circle insert needs to do top positioning, when the insert rotates to the corresponding position, automatic positioning, but also to prevent the insert rotation during the production process, according to actual request, the bottom of the insert can do a ball plungers and multiple locating notches.
When producing products at mold temperatures below 80 degrees, we always design O-ring under the bottom of the circle insert which can be designed to be positioned by using the elasticity of the O-ring.
Do hexagonal frame in the middle of Insert as shown in figure 2, the size is determined according to the size of the insert, refer to the size of Allen key, so that Allen key can be inserted smoothly, easy to adjust and rotate insert, the common shape of insert is displayed in figure 3.
Notice: in figure 2, the hanging table of the insert should do a flat position as the manufacturing datum, the corresponding relief sinking part should be made into a circle shape instead of a "D" shape.